Thanks to its unique design, the KOJO breastfeeding bra is the first choice for an active mother's free time. This model has the same cut as the Coral  design. While we adjusted the measurements below the breasts based on your feedback. See the table of measures. With its strength and support, it is somewhere in the middle of the scale from weak support to high impact / high support for the breasts.
It is comfortable, practical, flexible, does not restrict movement but on the other hand provides sufficient support for the breasts. Use it for walks, exercises or running..
An interesting trendy design allows you to wear a bra during exercise as a stylish piece of sports outfit. You can also use the bra after the breastfeeding period, because the opening part is designed very inconspicuously.
Thanks to its material perfectly removes the sweat. The inside of the bra that comes into contact with the nipples is made of natural material – cotton.Wider straps ensure comfort when worn.The perimeter and the length of the straps can be adjusted exactly to your needs.The inside of the bra is made of a padding pad that can be removed at any time – as convenient for you.
Combined with the KOJO T-shirt, it is ideal and guarantees easy and comfortable breast access whenever you need to breastfeed your baby.
Share a photo of your favorite KOJO pieces and we'll be happy to reward you. Make sure to tag your photo with #kojo_activewear.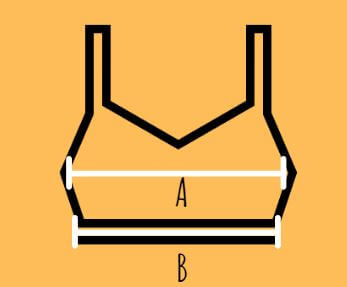 Upper: 88% polyester, 12% spandex
Care instructions: Do not tumble dry, machine wash at 30 ° C, do not iron, gentle cycle